i
mentioned
how excited i am about my inspired collection.
i am so in love with the designs!
honestly, i really had no idea i had that in me.
yes, they're simple - but so sweet!
and exactly what i had in mind for this collection.
just goes to show - even when you think you can't, give it a try.
ya never know what'll happen :-)
the creator of the font on my inspired pieces is a wonderful artist, jenna sue
as soon as i saw it, i knew it was perfect and i was even more thrilled to find out she does
beautiful print work
i thought i'd share a few of my faves......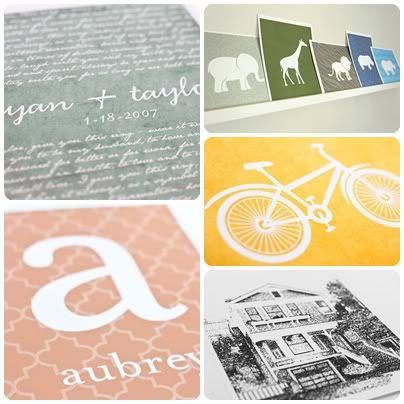 she's also the author of a blog full of fabulous design & diy projects!
so please stop by and show her some love!
find jenna sue:
etsy
/
web site
/
blog