i've been a busy-yet-absent-little beaver, lest you think i was ignoring you! that wasn't the case - i really have missed you all and i've been thinking about you quite a bit :-)
i suppose you're dying to know what's kept me so busy so i'll share with you....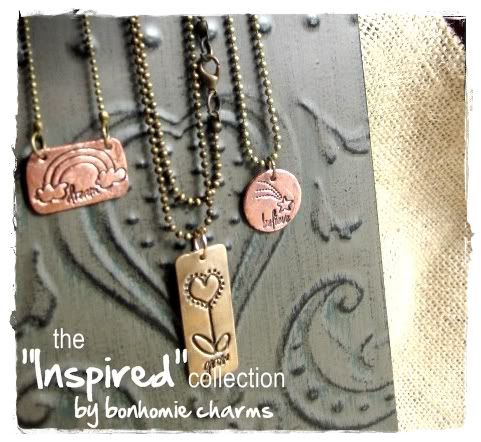 second, the
bonhomie bridal suite
has also launched! custom wedding logos that can be used on invitations, place cards, calling cards, favors...or translated into timeless jewelry pieces!
i'm so excited about these collections! but there's more..............

yes, i've also launched an
event planning service
. i don't know that i've ever shared this with you but way back when, it was my intention to go into the wedding planning business. i'd had quite a bit of experience with corporate event planning in previous jobs, i'd worked on the production end of countless pageants and shows and i'd helped out a number of friends with their weddings. i had SUCH a fabulous time planning my friend's baby shower and i have SO MANY ideas for any number of other celebrations and - as usual - hubby has been so supportive. he's even helping out with design ideas and prop construction for a birthday party we have coming up :-)
i'd love it if you'd pop by the
new site
and give me some feedback.......maybe even say "hey" on my new
facebook page
, please?
so with that being said, i may continue to be a bit scarce over here but i will show up from time to time!
it's friday (one month and two days since i last posted - wow!) and i think this is the first weekend in a while where we have nothing scheduled.
how about you? what are your weekend plans?
ps: have you signed up for my newsletter? (in the sidebar) no? you should - a special surprise will be coming shortly :-)