okay, i realize that most of you already have an iphone.
but i just got mine so allow me to revel in it's new-ness :-)
i will disregard the daily visits to my local sprint store in an attempt to get my phone functioning properly.
i will ignore the fact that i'm on my second phone in less than 4 days.
and i won't even mention the countless phone hours logged with at least 10 separate sprint representatives, trouble shooters and technicians.
we won't mention the texts i receive in (at least) triplicate.
nor will we discuss the discrimination my phone shows toward any phone that is not an iphone.
and i'm certainly not gonna bring up the fact that my husband's iphone -
purchased from the same store, at the same time, with the same settings -
works
without issue
.
i won't even mention it.
really.
instead i'll share with you some really cool etsy finds for your iphone: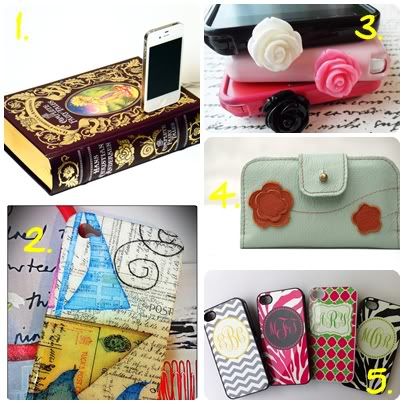 1
,
2
,
3
,
4
,
5
while i await my phone call from the sprint engineering department (
seriously?!?!
)
i'll dream of all the cute stuff i can buy for my phone....
as soon as i'm sure it's working properly!!
happy monday! :-)