so i've been promising this post for a little while now....
i uploaded & edited my photos.....
and now i can't find the youtube video i saw for instructions.
so i suppose this really IS a diy post.
so bear with me, i'm a newbie!
so.
i began with a plain ole composition journal. which i did not photograph prior to alteration.
the video i viewed suggested that the pages would need some additional binding to keep them secure. what she did was, every 20 pages or so, she tied the binding with ribbon and secured them at the top with bows. i'm not really a bow kinda gal so i used raffia then braided the ends for a built-in bookmark.
if you like the junk-journal look (and i do) you can crumple up the pages (a handful at a time) to give your journal more 'volume'.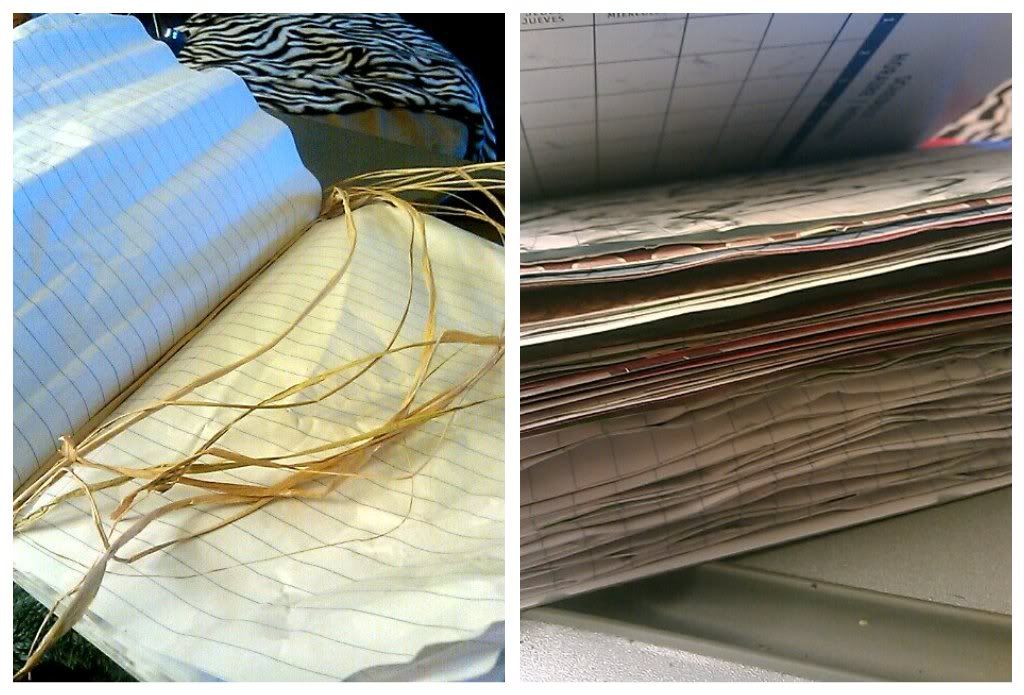 crinkled pages & raffia tied binding. you can see in the second photo the thickness of the pages (and i'd already started applying the scrapbook paper)
then i inked over some of the crumpled papers (rub an inkpad over the whole thing) for a grunge look and i glued scrapbook paper over others.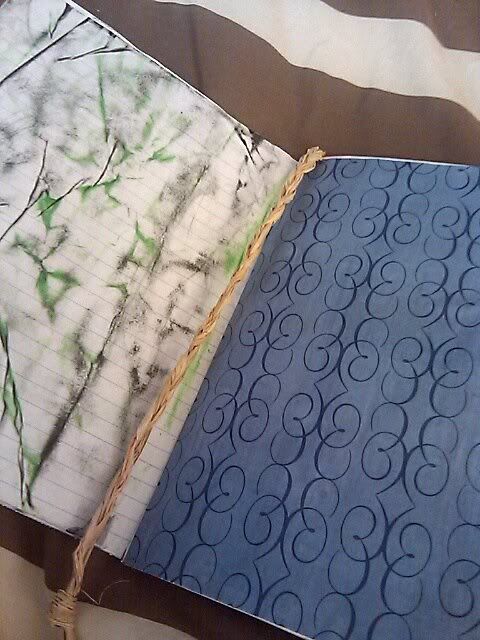 you can see here my finished bookmark.
i finished up by putting some more scrapbook paper on the front & back covers. i had some scrapbooking brads left from another project so i put a tiny cut in the front & back covers to insert them and used more raffia for a tie to hold the journal closed.
i've since seen a suggestion to use contact paper on the cover - i wish i had because i've already had to reapply some modge podge because my paper was coming loose.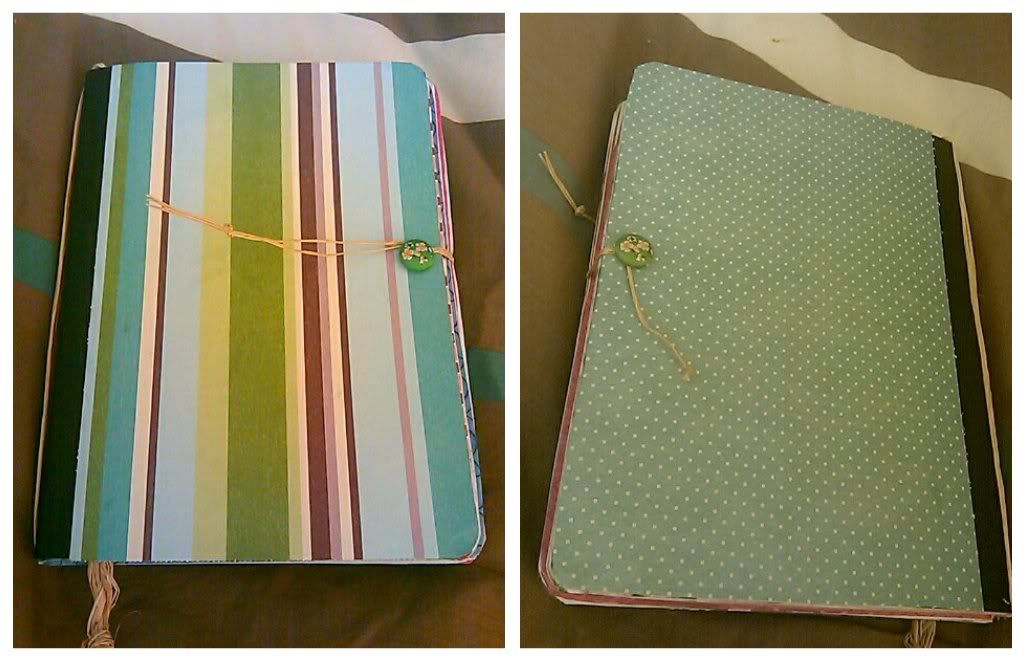 okay, y'all.
this was a HORRIBLE diy, i know.
partly because i wasn't
planning
on doing a diy but mostly because i'm just not good at this ;-)
if you have any questions, just leave them in the comments and i'll be happy to try to answer them!
(i'm also going to keep looking for that dang video!!)
i haven't done much with my journal yet.
honestly, this type of journaling is new to me and i really don't know what i'm doing.
i've found some really cool resources & ideas that i've been adding to my
pinterest board
so take a look!
also, i've picked up a few authentic "smash book" accessories from my local craft store just because they're so easy:
1. the "
smash stick
" 2 in 1 pen & glue stick (i just wish the pen tip wasn't quite so fine and it was blue or black instead of red - i just now noticed that there ARE color options. oops!)
2. a "
smash pad
"
3. a set of "
smash tabs
"
do you have a journal? how do you use yours?