today's 'fab finds' post will be a shameless self-promotion of my jewelry ;-)
not something i usually do unless i have something new to show you but hey - you might see something you like!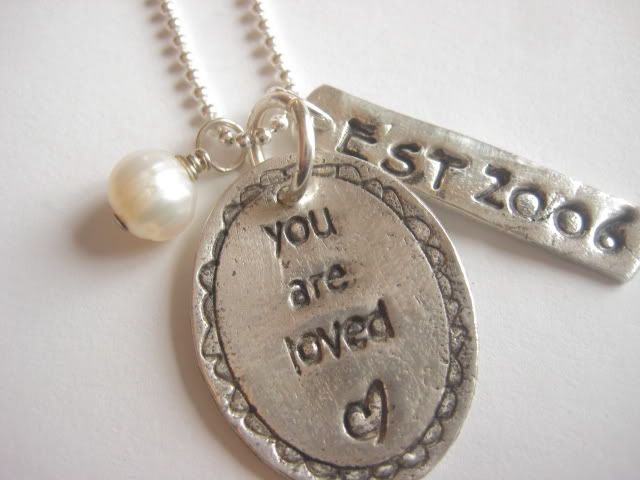 "loved"
the established date on this necklace is my wedding year but it would also be sweet for a daughter marking the year of her birth :-)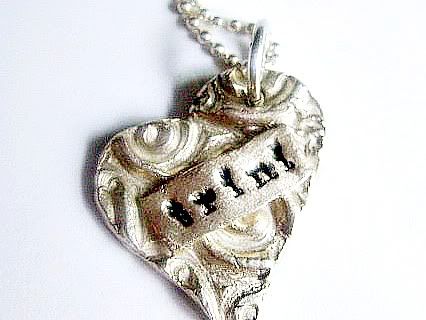 "sweetheart"
this one is customizable - name, nick name, initials, monogram....anything goes!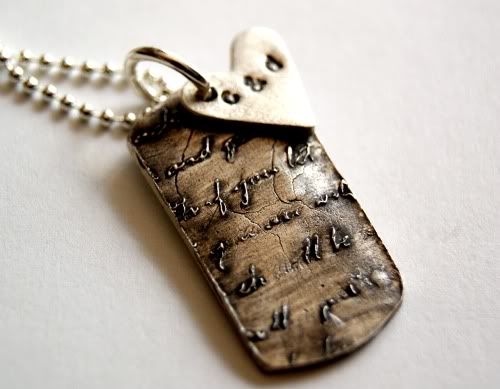 "love note"
this is one of my favorites - perfect for the woman who dreams of romance or loves poetry......
and of course, custom designs are ALWAYS a favorite of mine!
so tell your hubby, your fiance, your boyfriend, your mom, your dad..........heck, tell everybody! and also available are special designs for moms :-)
valentine's day: 4 weeks and counting! i'll be honest - i
hated
valentine's day until i met my husband. now i think it's great because i have someone to celebrate with.
so do you love valentine's day or do you think it's all commercial hype?